Offshore Construction Associates is a growing team of over 45 industry experts.
Our experts have the knowledge and experience to ensure your project is a success. Across the team we have helped to deliver 40 plus GW of Offshore Wind projects globally over 100 major projects.
In addition to a breadth of engineering, construction and offshore wind knowledge; we look for an independence of thought and a pragmatic approach in our team members.
As people we are fun, friendly and we actively collaborate and support others to develop our industry.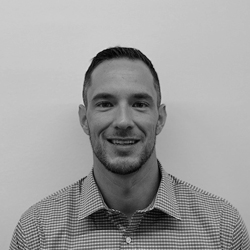 Martin is a civil engineer with over 15 years' project experience in the military and energy industries.
He is well versed with the  practical and logistical challenges of the US offshore wind market, both onshore and offshore.  Martin leads his wholly US staffed team to deliver hands-on value and innovative solutions to our Clients.
Mark Edwards is an offshore professional with over 10 years' experience across the value chain in offshore wind.
He has a broad engineering and commercial skill, based on developing and then building the largest offshore wind farms in Europe. He leads our core team of experts, providing technical skills and experienced advisory services to our Clients.