The CIPD define flexible working as "an organisation's working arrangements in terms of the time, location and pattern of working." Following the COVID pandemic, flexible working has become more usual and accepted in the workplace and more and more people are thinking differently about how, when and where they work.  Flexible working is increasingly helping people access the labour market and stay in work and research has shown that quality flexible working can help organisations attract talent, improve employee job satisfaction and loyalty, reduce absenteeism, and improve well-being.1
 But does it really do this in practice?
Four members of the OCA team discuss how truly flexible working is benefiting them and has enabled them to return to work following a career break, benefit from hybrid working, progress their career whilst working from home and to continue working part-time at a senior level.
Returning to work after career break
 Sally (Marketing Manager): After taking some time out to look after my children (which was extended due to the COVID pandemic) I wanted to re-join the workforce, however finding a role that could fit around my childcare commitments, in the right location that would still challenge me seemed like a big ask!
However, this role at OCA offers me all those things; it enables me to work remotely, part time hours and to learn about a new industry. I have been able to apply my marketing knowledge and experience to a growing business, which is great for my work/life balance and professional development.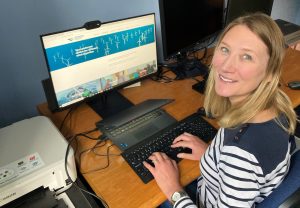 Lynsey (Senior Consultant) adds: When the opportunity came up to work at OCA after a 2.5-year career break, I was sceptical at first. Was it the right time? Am I ready? My children are still only 3 and 5 and I worried about how I would manage the mystical work life balance that we all strive to have.
In both interviews I was reassured of the flexibility and encouraged to ask for what it was that I wanted, and what I would like my working week to look like. In all honesty, I did not believe such flexibility existed!
There is a mutual level of trust which is imperative for this to work. OCA are flexible; therefore I am willing to be flexible in order to maximise output. Colleagues are supportive and I believe we will all benefit from this way of working.
Hybrid working:
Lynsey: I am lucky that I utilise hybrid working and manage to have one full day in the office with my colleagues which is great for morale and support, and then the other two days at home which gives me the balance that is right for me.
Flexible Hours and Remote Working:
Jen ( Corporate Services Manager): Growing up as the child of an extremely hard working and career driven mum, I was all too familiar with how difficult it is to juggle work commitments and family commitments and despite being raised in an era of girl power and female empowerment, it seemed highly unlikely to me that I could, indeed, "have it all", without having to sacrifice either career progression or important family bonds. So, in 2018, after years of declining opportunities because of time constraints, I decided to become a virtual assistant so that I could embrace, not only a new role but also the flexibility that it afforded me. Within a year, I had been taken on permanently by one of my original virtual assistant clients, OCA. The new flexibility I had found continued, wholly supported by OCA and I was free to choose the right hours and working windows to suit my other responsibilities as a mum without feeling like I had to fight or battle for the ability to do so.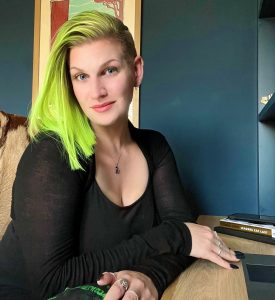 Now I am able to shape my career and take exciting new avenues when they arise, all whilst still providing my desired level of care, support and stability for my family. Discussing my role, hours or career no longer feels like an uphill struggle nor a lost cause and that is all down to the support that OCA offers to its flexible workers. Better still, the ability to work flexibly has not come with conditions or caveats, meaning that I can work comfortably in the knowledge that I am as valued and protected as any other employee of the company.
 Part-time working at a senior level:
Helena (Lead consultant/Country manager NL):
Since becoming a mum, I have always worked part-time hours and it is really something crucial to my family's – and my own – wellbeing. Although in general, more and more employers offer flexible ways of working, you very rarely see people that do not work full time once you reach a certain level of experience. I was therefore very impressed when I mentioned a part-time contract during my interview and OCA were completely forthcoming. My experience so far has been very positive. We are all members of the same team in the end, regardless of the hours we work.
How has my day-to-day life changed since starting to work for OCA? The stress I used to experience in the morning has decreased a great amount – I no longer check the traffic updates obsessively and if I am dropping off my children, I simply cycle back home to start the working day in my home office. I am also able to plan my outside meetings and travel according to my own schedule.
I think that OCA really demonstrates that if a company wants to help parents combine family and work, it is very much possible and it does not require a lot of effort from the employer. When you so do something as simple as allowing someone plan their own day so that they can pick up their child from school, it removes a huge stressor from their life and their concentration goes up, not down.
References:
1 https://www.cipd.co.uk/knowledge/fundamentals/relations/flexible-working/trends