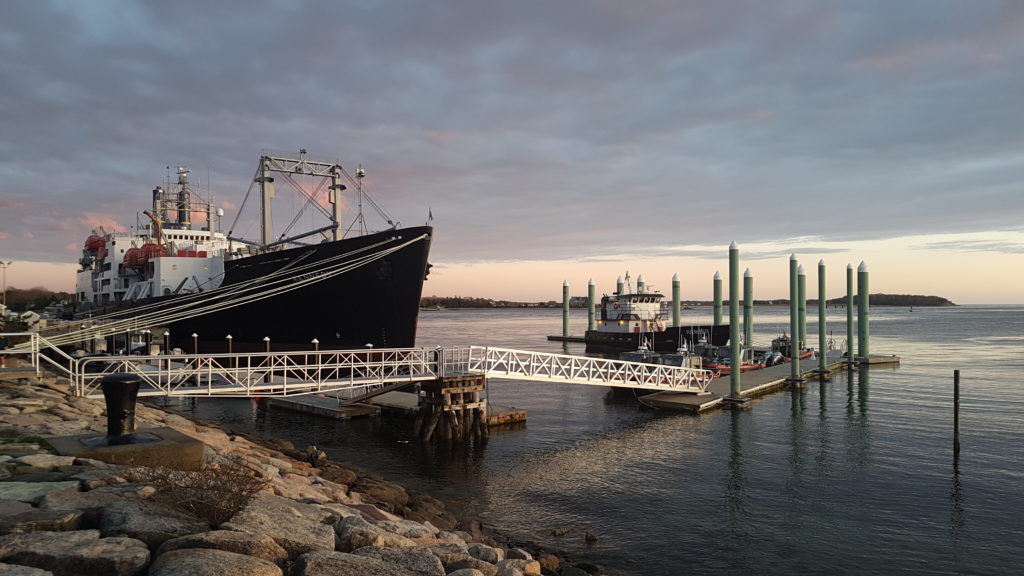 OCA completed a successful visit to the Massachusetts Maritime Academy in Buzzards Bay earlier this week.
We met  with faculty and students as part of OCA's planned schedule of activities to support the industry locally in the US, following the establishment of their office in Boston earlier this year.
The visit started with a tour of the training facilities, including the new sites for the GWO offshore course equipment. This was followed with a very positive discussion with the Faculty Team regarding how OCA could support the incorporation of  offshore wind expertise into their programmes.
The visit concluded with Nick Wordsworth giving a presentation to a  keen audience of Academy students. A brief overview of the industry and process of construction was followed by a section highlighting the opportunities available for future careers. Students were then engaged in discussion about their own expectations, including the intern opportunities with OCA as detailed in the Careers section of our website.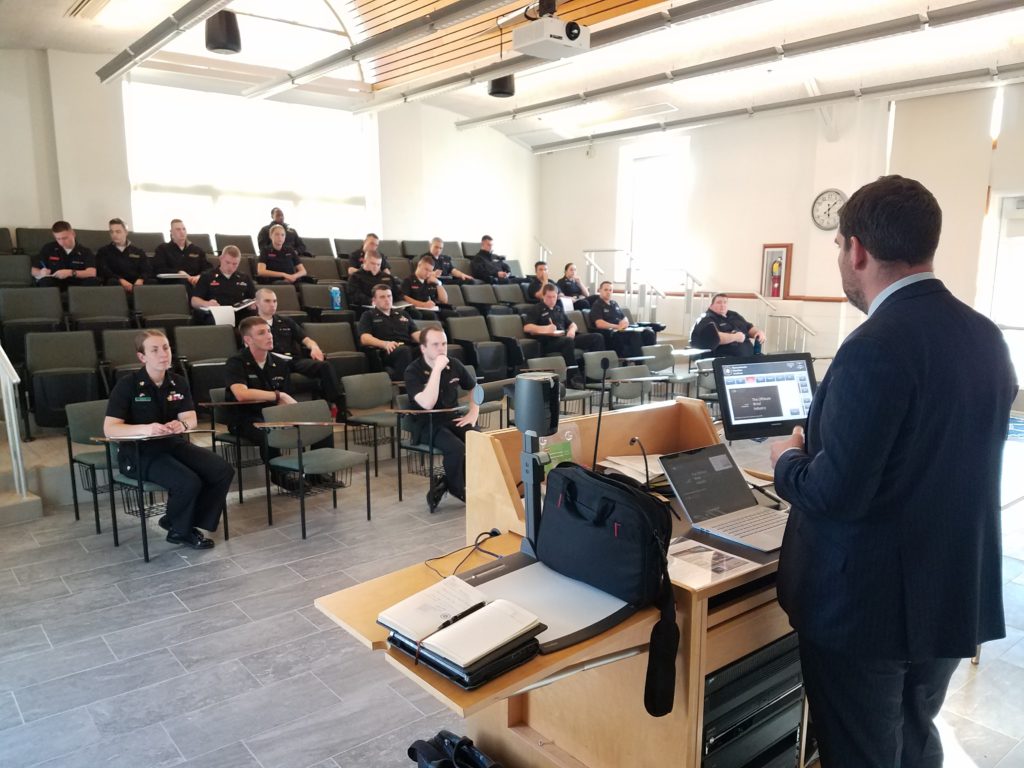 We look forward to continuing our engagement with MMA students, faculty and alumni, and the wider maritime sector, providing our expertise where it can most add value to support the offshore wind industry in the US.